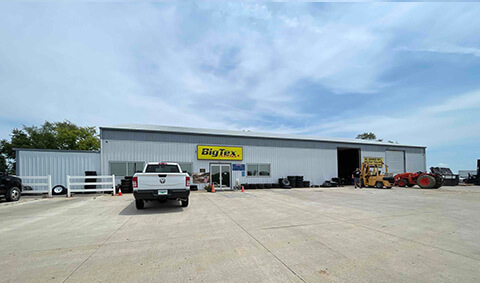 Store Hours:

Sunday - Closed
Monday - 8am - 5pm
Tuesday - 8am - 5pm
Wednesday - 8am - 5pm
Thursday - 8am - 6pm
Friday - 8am - 6pm
Saturday - 9am - 1pm
Set as My Store
Walton, KY
You depend on your truck or trailer to deliver reliable, long-lasting performance while you work or play. At Truckfitters, we have the services and products to help you upfit your vehicle for exceptional aesthetics and performance. Our Walton, Kentucky, location has the product inventory, comprehensive services and expert technicians to assist with all your upfitting needs.
What we do
Truckfitters is your one-stop shop for vehicle upfitting. We have the services and products to upgrade many types of vehicles, from Jeeps and vans to trailers and trucks.
End-to-End Services
When you partner with Truckfitters, you can trust our team to provide expert assistance throughout the entire process. We will:
Find the right parts: Our upfitting professionals will offer recommendations to help you discover the right parts and accessories to enhance your vehicle's function, appearance and versatility.
Install your new equipment: Once you've chosen your parts, we will accurately and efficiently install them for long-lasting performance.
Comprehensive Product Selection
We carry reliable parts, materials and equipment from industry leaders so you can upfit your vehicle to your unique requirements. Our inventory includes:
Truck equipment and accessories
Truck beds
Service bodies
Open trailer equipment and accessories
Lift kits and suspension
Vans and cargo trailers
Who we serve
At Truckfitters, we are committed to making your vehicle look awesome and perform at its best. Whether it's for work or recreation, your vehicle is in good hands with the professional team at Truckfitters.
Some of the industries we serve include:
Auto dealers
Commercial contractors
Local governments and municipalities
Professional transporters
Private and public fleets
Adventure and outdoor recreation
Agriculture and livestock professionals
Why Truckfitters
The team at Truckfitters is dedicated to creating a memorable and exciting upfitting experience. We understand how important your vehicles are to your personal and business needs, so you can trust us to learn about your specifications and meet every requirement.
Work with us to experience benefits such as:
Experienced technicians: Our experts possess extensive industry knowledge, skills and experience, allowing us to perform any service you need.
Customized solutions: We can tailor our services to your upfitting needs to provide the flexible solutions your vehicle requires.
Dependable products: With our wide selection of parts and equipment from top brands, you can trust you are getting reliable, long-lasting products that enhance every aspect of your vehicle.
Visit Our Walton Location Today
Ready to upfit your vehicle? Contact us online today or visit our Walton, Kentucky, location to speak with one of our professionals about your needs.
Contact Us
What can we do for you?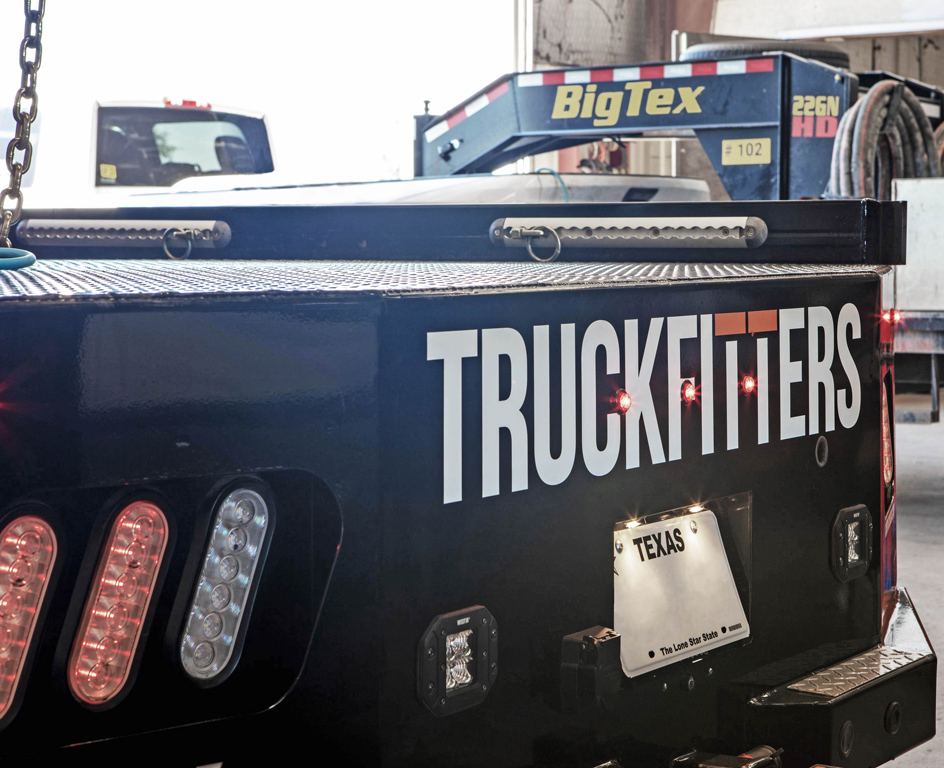 Brands You Trust
Whatever You Need, We Can Get It.
We get it! It's not just a truck. It's much more than that. It's your business, your brand, your livelihood. It's your office, your workshop, your playground. Which is why you demand nothing less than the best. Every product we sell needs to meet high performance standards. We only offer parts and equipment from the industry's top-tier automotive part manufacturers.
When you come to any Truckfitters retail location, you can find solutions from major brands like Bedrock Truck Beds, B&W Trailer Hitches, CURT Manufacturing, American Eagle and many more. If we don't have the parts you're looking for on hand, we'll order them for you so that when you take the wheel, you can realize your full potential.