Store Hours:

Sunday - Closed
Monday - 7:30 am - 5:30 pm
Tuesday - 7:30 am - 5:30 pm
Wednesday - 7:30 am - 5:30 pm
Thursday - 7:30 am - 6pm
Friday - 7:30 am - 6pm
Saturday - Closed

Set as My Store
Beaumont, TX
Truckfitters is proud to serve as your local truck and trailer upfitters in Beaumont, Texas. Whether you need to upfit an entire fleet of work trucks or your own personal trailer, you can trust us to tailor your vehicle to your specifications. We'll work with you to ensure your truck, jeep, trailer, SUV or van is exactly what you need.
What we do
Truckfitters offers several services to upfit your work or recreational vehicles. A few of our capabilities include:
Custom fabrication
Suspension work
Installations
Custom paint
Warranty repairs
We also carry an extensive selection of parts and materials for upfitting your vehicle, such as:
Who we serve
We offer our services for commercial and personal use. Truckfitters is proud to serve:
Why Truckfitters
Truckfitters offers end-to-end upfitting services for a variety of vehicles. Whether you run a business or have personal vehicles to upfit, you can trust us to provide everything you need. We manage the entire upfitting process, from design to installation. Our goal is to make your experience as convenient and stress-free as possible.
When you partner with Truckfitters, you'll benefit from our:
Detailed attention: We take note of your every specification, ensuring each one is met as we modify your truck or trailer.
Comprehensive services: Our professional team offers every upfitting service you might need to make your vehicle match your vision.
Quality materials: We carry materials and parts that deliver long-lasting performance.
Customized options: We'll customize your truck or trailer to satisfy your expectations and create something truly unique.
ready to get started
Come to our Beaumont location when you need comprehensive upfitting services and an extensive selection of accessories. We take pride in our work and want to make sure you're thrilled with the end result.
Contact us today to learn about our products and services, or visit our Beaumont location to speak with one of our experts in person.
Contact Us
What can we do for you?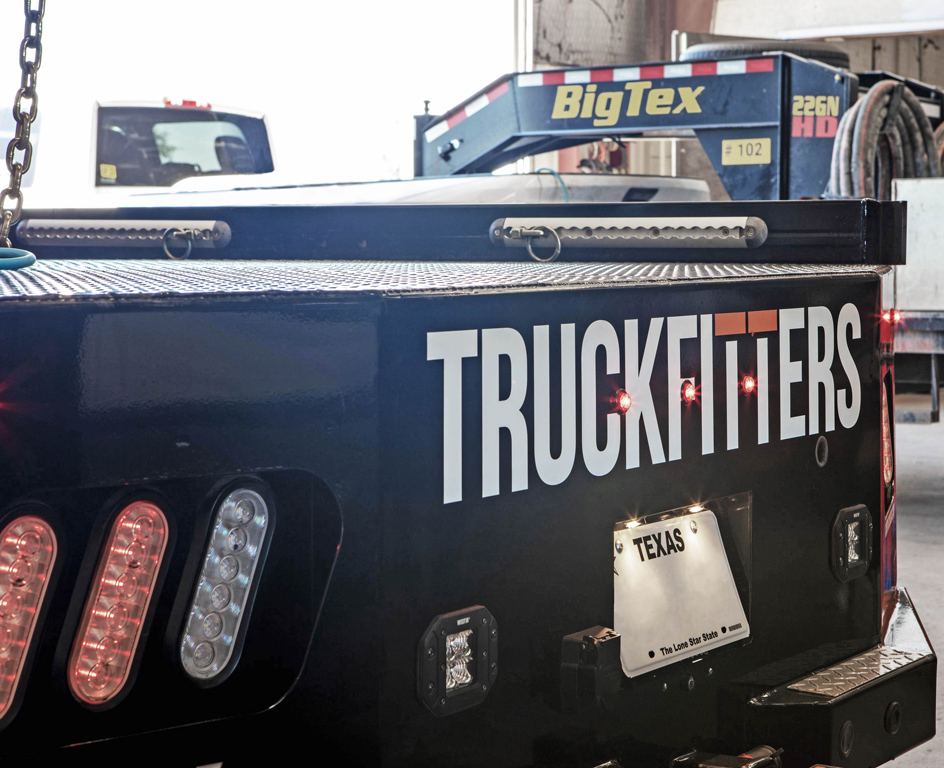 Brands You Trust
Whatever You Need, We Can Get It.
We get it! It's not just a truck. It's much more than that. It's your business, your brand, your livelihood. It's your office, your workshop, your playground. Which is why you demand nothing less than the best. Every product we sell needs to meet high performance standards. We only offer parts and equipment from the industry's top-tier automotive part manufacturers.
When you come to any Truckfitters retail location, you can find solutions from major brands like Bedrock Truck Beds, B&W Trailer Hitches, CURT Manufacturing, American Eagle and many more. If we don't have the parts you're looking for on hand, we'll order them for you so that when you take the wheel, you can realize your full potential.