Store Hours:

Sunday - Closed
Monday - 8:00 am - 5:00 pm
Tuesday - 8:00 am - 5:00 pm
Wednesday - 8:00 am - 5:00 pm
Thursday - 8:00 am - 5:00 pm
Friday - 8:00 am - 5:00 pm
Saturday - 9:00 am - 01:00 pm
Set as My Store
Marietta – GA
We're the top trailer source for Marietta, Ringgold, Kennesaw, Norcross, Cartersville, Cumming and other surrounding Georgia areas. Whether you are looking for Big Tex Trailers, Pace American Trailers, Master Tow Dollies, Everlite Trailers, or CM Horse & Livestock Trailers or truck beds, our large inventory will help you deliver the goods when the job is on the line. Shop our trailer inventory in person or contact our experts online for more information.
What we do
Who we serve
Why Truckfitters
Truckfitters can handle the entire upfitting process for you, from design and planning to installation and final touches, making it a convenient and stress-free experience.
Quality workmanship: We take pride in their work and ensure that your truck or trailer is upfitted to the highest standard.
Attention to detail: We will pay attention to all the little details, ensuring that your truck or trailer is modified to your exact specifications.
Customization options: We will help you design and customize your truck or trailer to meet your exact needs and specifications.
Quality materials: We carry high-quality materials and parts to ensure that your truck or trailer is upfitted to last.
ready to get started
You can find excellent upfitting services and truck accessories in Amarillo when you come to Truckfitters. We fully stand behind our work and want you to be as happy with your vehicle as we are working on it.
Contact us to learn more about our products and services today!
Contact Us
What can we do for you?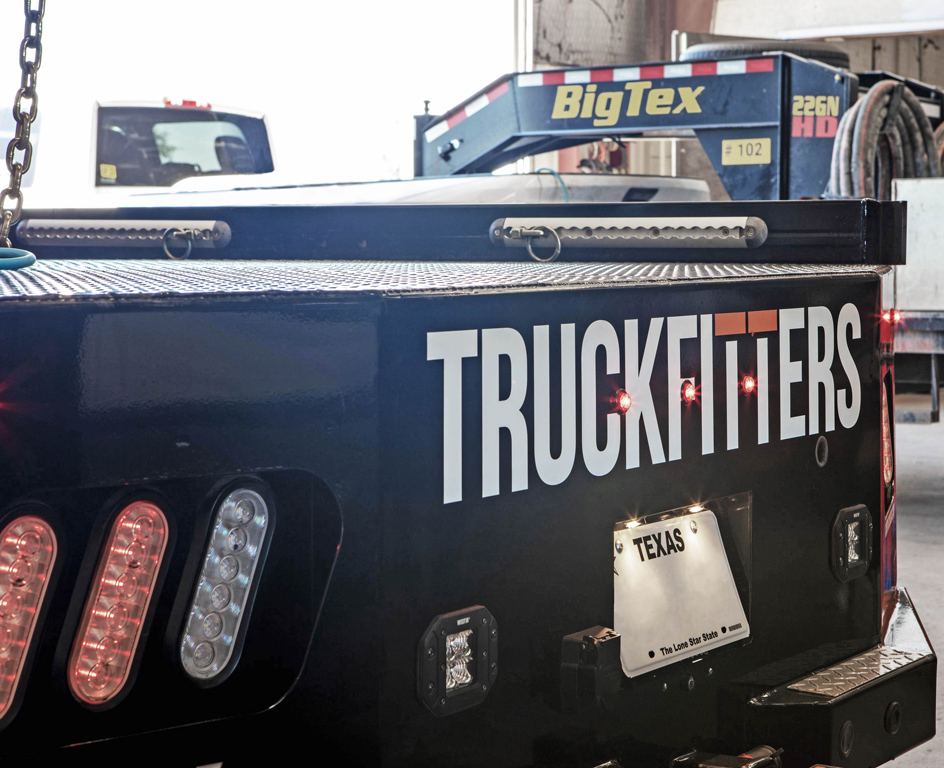 Brands You Trust
Whatever You Need, We Can Get It.
We get it! It's not just a truck. It's much more than that. It's your business, your brand, your livelihood. It's your office, your workshop, your playground. Which is why you demand nothing less than the best. Every product we sell needs to meet high performance standards. We only offer parts and equipment from the industry's top-tier automotive part manufacturers.
When you come to any Truckfitters retail location, you can find solutions from major brands like Bedrock Truck Beds, B&W Trailer Hitches, CURT Manufacturing, American Eagle and many more. If we don't have the parts you're looking for on hand, we'll order them for you so that when you take the wheel, you can realize your full potential.