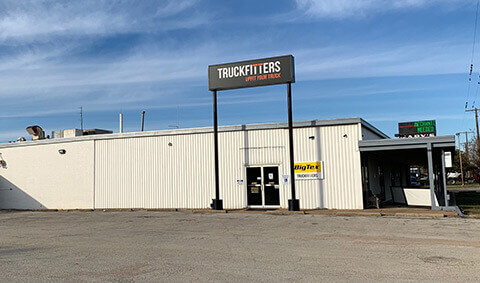 Store Hours:

Sunday - Closed
Monday - 8am - 5pm
Tuesday - 8am - 5pm
Wednesday - 8am - 5pm
Thursday - 8am - 6pm
Friday - 8am - 6pm
Saturday - Closed
Set as My Store
Irving, TX
Your vehicle deserves the highest level of care and attention to ensure it's working efficiently and looking great. At Truckfitters, we work with the best manufacturers in the business to support your needs and help your vehicle achieve its full potential.
Take Your Vehicle to the Next Level
When your truck, SUV, van, Jeep or trailer needs an upgrade, you can count on the Truckfitters team to help. We are the one-stop shop for all things upfitting in Irving, Texas, installing equipment and accessories from leading manufacturers. Some brands we offer include CM Truck Beds, Ecco Lighting, Ranch Hand and Big Tex Trailers.
We provide end-to-end service for a flexible and enjoyable process. Also, our team has years of experience providing equipment such as:
Cutting-Edge Solutions for Countless Industries
Truckfitters is the turnkey service provider you can rely on to upgrade your truck. We have years of experience working within an array of industries, helping professional transporters carry cargo and assisting contractors in their daily operations.
Backed by our skilled upfitters and industry-leading products, we can customize our services to fit your commercial or recreational needs. Whether you need better visibility for working at night or want a certain vehicle aesthetic, Truckfitters has the solution. We've helped create the perfect vehicles for individuals and businesses within a variety of sectors, such as:
Count on Our Experts at Truckfitters
The professionals at Truckfitters care about your success. We assist customers all over the country, providing them with products from top brands and custom services to give them exactly what they need.
Our experienced technicians are passionate about their work and can take care of planning, design and installation. We'll leverage our industry expertise to determine the best course of action, tailoring our services to your needs so that you roll off our Irving lot with a vehicle you love.
When you choose Truckfitters, you'll experience advantages such as:
Superior industry knowledge
Flexible and customizable services
Rapid turnaround times
Meticulous attention to detail
Outstanding customer service
Build the Truck You Deserve With Truckfitters in Irving, Texas
Truckfitters will create a reliable and attractive vehicle for any environment or application, whether you rely on it to work or to explore remote areas in Texas. The team at our Irving location will provide the support you deserve to keep your truck on the road and looking its best. Contact us online for more information about our upfitting services at our Truckfitters retail location in Irving!
Contact Us
What can we do for you?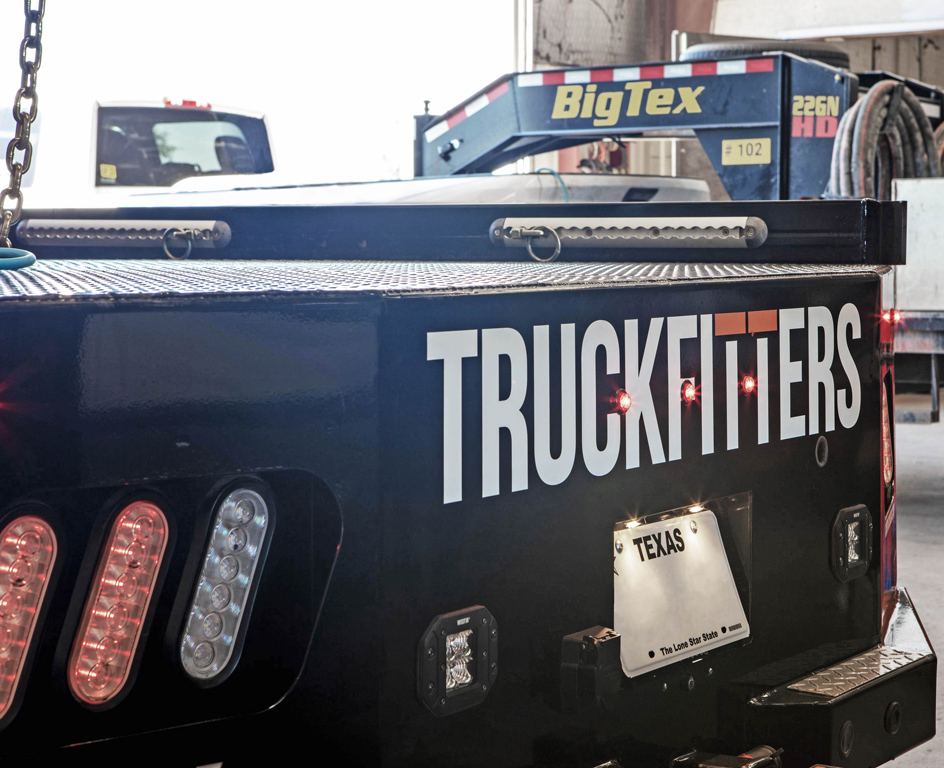 Brands You Trust
Whatever You Need, We Can Get It.
We get it! It's not just a truck. It's much more than that. It's your business, your brand, your livelihood. It's your office, your workshop, your playground. Which is why you demand nothing less than the best. Every product we sell needs to meet high performance standards. We only offer parts and equipment from the industry's top-tier automotive part manufacturers.
When you come to any Truckfitters retail location, you can find solutions from major brands like Bedrock Truck Beds, B&W Trailer Hitches, CURT Manufacturing, American Eagle and many more. If we don't have the parts you're looking for on hand, we'll order them for you so that when you take the wheel, you can realize your full potential.