Store Hours:

Sunday - Closed
Monday - 8am - 5pm
Tuesday - 8am - 5pm
Wednesday - 8am - 5pm
Thursday - 8am - 6pm
Friday - 8am - 6pm
Saturday - 9am - 1pm
Set as My Store
Georgetown, TX
Your truck and trailer need to be in good condition, and that requires maintaining and customizing them to achieve the look and abilities you want your vehicle to have.
Visit Truckfitters' Georgetown, Texas, location to find an extensive selection of products and professional upfitting services.
Our Products From Top Brands
Industries We Serve
We provide our truck fitting services to industries that demand hard-working vehicles and trailers, such as:
Why Work With Truckfitters?
Regardless of what you use your vehicles for, you have enough to consider without searching for products you can trust or customizing your truck yourself. We only sell products from industry-leading brands, and our technicians will manage your entire customization project.
Upfit Your Work Vehicle or Fleet With Us
Come into our Georgetown, TX, location today, or contact us to learn how we can benefit you!
Contact Us
What can we do for you?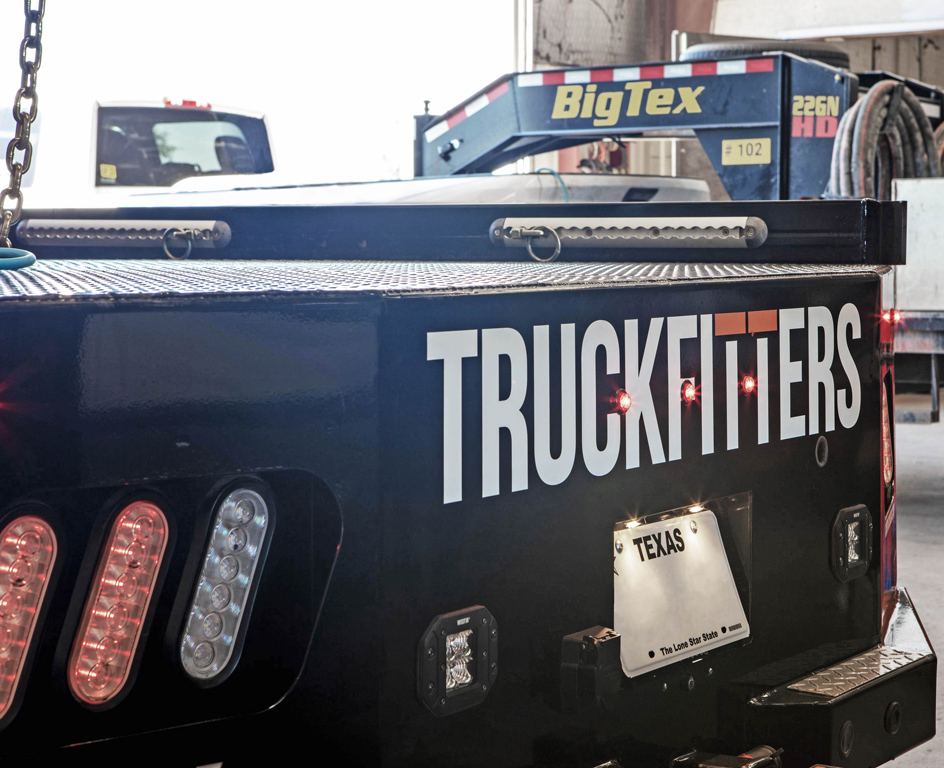 Brands You Trust
Whatever You Need, We Can Get It.
We get it! It's not just a truck. It's much more than that. It's your business, your brand, your livelihood. It's your office, your workshop, your playground. Which is why you demand nothing less than the best. Every product we sell needs to meet high performance standards. We only offer parts and equipment from the industry's top-tier automotive part manufacturers.
When you come to any Truckfitters retail location, you can find solutions from major brands like Bedrock Truck Beds, B&W Trailer Hitches, CURT Manufacturing, American Eagle and many more. If we don't have the parts you're looking for on hand, we'll order them for you so that when you take the wheel, you can realize your full potential.