Store Hours:

Sunday - Closed
Monday - 8am - 5pm
Tuesday - 8am - 5pm
Wednesday - 8am - 5pm
Thursday - 8am - 6pm
Friday - 8am - 6pm
Saturday - 9am - 1pm
Set as My Store
Pelham, AL
At Truckfitters, we get that your vehicle is more than just a transportation method. Whether you use your truck, SUV, Jeep or van for work or play, it deserves an expert's touch.
You can trust your ride is in skilled hands at Truckfitters. We offer a comprehensive catalog of products from industry-leading brands and end-to-end upfitting services. Our experienced technicians can also make custom, fleet-focused product and service recommendations.
How We Can Upfit Your Truck
Whether you want to lift your ride or personalize it with a custom paint job, our Pelham-based team can help. We specialize in the following truck upfitting services:
Suspension work: Lift and level your truck with our professional suspension kits and parts. We'll help you achieve the look and performance you want.
Custom paint: Customize your truck with logos or restore your ride's appearance with a new paint job.
Installation services: We can install high-end service bodies to keep your tools and equipment secure and organized on the go.
Custom fabrication: Our skilled technicians specialize in custom vehicle fabrications and are here whenever you need to create or repair an auto body part.
Warranty repairs: Our technicians will repair or replace vehicle damage covered under its warranty.
Work Smarter With Cutting-Edge Truck Equipment and Accessories
Improve the look and performance of your ride with top-of-the-line equipment and accessories from the nation's top brands, including Big Tex Trailers, Ecco, Ranch Hand and CM Truck Beds. We can install:
Why Choose Truckfitters?
At Truckfitters, we customize our truck upfitting services to meet your fleet goals. Our Pelham custom upfit team streamlines the process by handling it all — from design to installation and everything in between. Here's what you can expect from us:
Custom, fleet-focused solutions
Quality components
Expert craftsmanship
Superior customer service
Fast turnaround times
Contact Truckfitters Today
You'll find the professional truck upfitting products and services you need at Truckfitters in Pelham. Contact our team today to learn how we can improve your ride's look, performance and safety.
Contact Us
What can we do for you?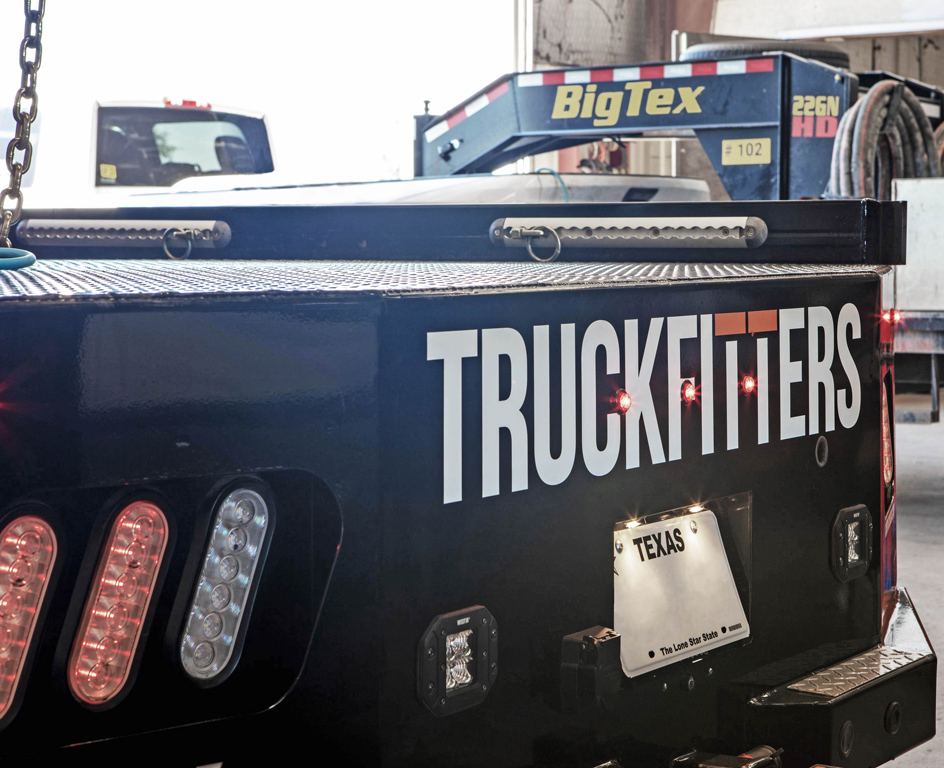 Brands You Trust
Whatever You Need, We Can Get It.
We get it! It's not just a truck. It's much more than that. It's your business, your brand, your livelihood. It's your office, your workshop, your playground. Which is why you demand nothing less than the best. Every product we sell needs to meet high performance standards. We only offer parts and equipment from the industry's top-tier automotive part manufacturers.
When you come to any Truckfitters retail location, you can find solutions from major brands like Bedrock Truck Beds, B&W Trailer Hitches, CURT Manufacturing, American Eagle and many more. If we don't have the parts you're looking for on hand, we'll order them for you so that when you take the wheel, you can realize your full potential.